Lisbon is a lively city whenever you choose to visit. The capital of Portugal is home to many of the country's top cultural institutions, and the presence of major universities helps give the town a youthful atmosphere that makes it a fun place to explore. Lisbon is the best place in Portugal to experience fascinating nightlife, and the area around Rossio Station has some great options for things to do once the sun goes down.
Drop off your bags at a luggage storage near Rossio Station and try some of these great nighttime activities. As you'll soon find out for yourself, when the sun goes down, Lisbon's really only just getting started.
Go to a Fado Bar
Fado music is a type of melancholic ballad that has its roots in Portugal, and it's a great way to spend an evening. There are a few fado bars around Rossio Station, each with its own unique atmosphere and character. You can even take a special tour that will take you to some of the best fado bars in the city.
However, this is one of those things it's best to leave to chance. Just take a walk around the streets near the station and in the Bairro Alto and follow your gut — and your ears. Look for crowds of locals outside any bar since there's a good chance that something good going on inside.
Go to a Show
The Teatro Nacional D. Maria II is just around the corner from Rossio Station, and it's one of the most important cultural institutions in Lisbon. The theater puts on concerts and plays all year round — perfect for a night out near Rossio Station. And if you're looking for something more modern, there are plenty of cinemas showing both domestic and international movies.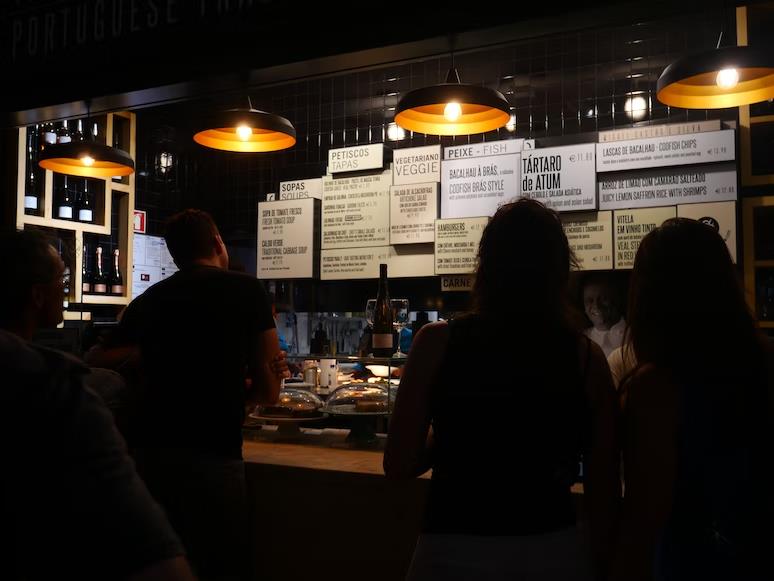 Go to The Time Out Market
The Time Out Market is located in Cais do Sodré, right next to Rossio Station. It's a great place to grab a bite and enjoy the atmosphere. Here you can sample traditional Portuguese cuisine prepared by some of the best chefs in Lisbon, as well as international dishes, too. There's also live music every night, making it an ideal spot for those looking for something fun and lively at night. In fact, this market has become one of the trendiest places to be after dark in Lisbon, and you'll find it full of interesting bars as well as great places to eat.
Hit the Clubs
Lisbon has some fantastic nightclubs where you can party until dawn. Some of the best are located near Rossio Station or just a short walk away in areas such as Bairro Alto and Cais do Sodré. But if you're looking for something more laid-back, there are plenty of bars and pubs, too. Check out the selection in Chiado or Avenida da Liberdade, where you'll find some great places to relax and have a few drinks while enjoying the nightlife.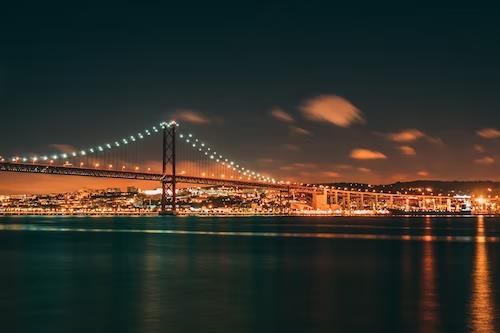 Enjoy a Drink at a Rooftop Bar
The city skyline at night is a sight to behold, and there are plenty of rooftop bars in Lisbon that offer incredible views of the illuminated monuments below. One particularly spectacular spot near Rossio Station is the Sky Bar atop Hotel Mundial, where you can sit back and watch the lights twinkle from above.
Take a Food Tour
When it comes to things to do at night near Rossio Station, taking a food tour is an amazing way to experience the city's culinary culture. From traditional Portuguese cuisine to more modern international fare, there are many great eateries in Lisbon waiting for you to discover them. A food tour will take you on a journey of discovery through some of the best restaurants and bars that Lisbon has to offer — all within easy reach of Rossio Station.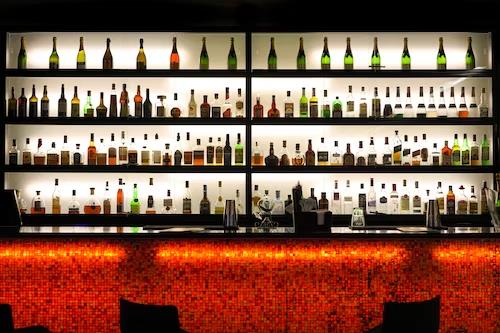 Go on a Pub Crawl Through Bairro Alto
Just a few minutes away from Rossio Station is the Bairro Alto district, one of Lisbon's most vibrant nightlife areas. Here you'll find countless bars, clubs, and pubs, all within walking distance of each other. Head out on a pub crawl to experience the area's unique atmosphere and get your night off to a great start. From swish cocktail bars to traditional Fado houses, there's something for everyone in this buzzing district.
Try Forro Dancing
Forro is a traditional dance that originated in Angola, but you can experience it right here near Rossio Station. Every Thursday night in nearby Cais do Sodré, there's an informal gathering known as 'Forro na Rua,' where locals and visitors alike come together to show off their moves. It's a great way to experience some of Portugal's unique culture and learn something new — not to mention have a lot of fun!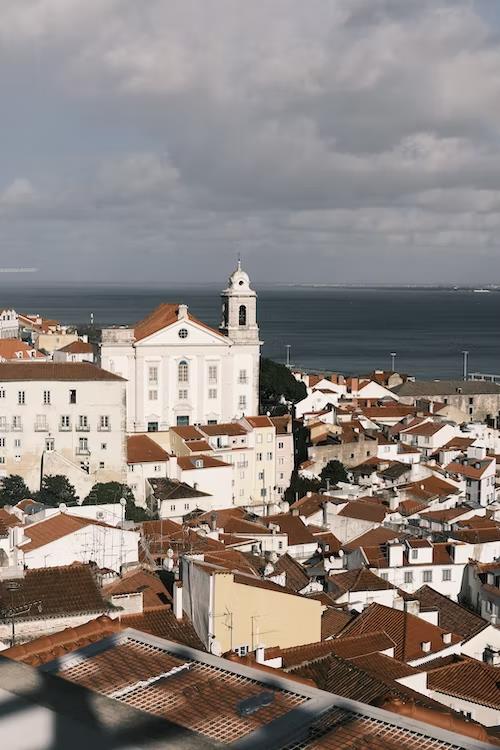 Watch the City Lights from a Miradouro
There are plenty of miradouros (viewpoints) around Lisbon where you can admire the city's beauty at night — especially near Rossio Station. Miradouro das Portas do Sol is a particularly romantic spot, with sweeping views across the Alfama district and its illuminated monuments. Or if you're looking for something more off-the-beaten-track, head to Miradouro da Graça or Miradouro dos Anjos for some amazing panoramic views of the city lights.
Enjoy a Nighttime Stroll
Whether it's along the river or through one of Lisbon's picturesque squares, taking a leisurely stroll after dark is one of the best ways to discover the city. Lisbon is full of charming streets and cobbled alleyways, all waiting to be explored as night falls, especially near Rossio Station. Don't forget your camera – you never know what beautiful sights will greet you around every corner!
Conclusion
Lisbon's nightlife is quickly becoming one of the best-regarded in Europe. From rooftop bars to forro dancing, there are plenty of things to do at night near Rossio Station. So why not head out and explore Lisbon's vibrant nightlife scene for yourself? Hopefully, this list gives you some ideas of where to go to experience some of the best nightlife the Portuguese capital has to offer.