Whenever you ask yourself: "What should I do for the weekend?" remember that you're living in Australia, a land of impeccable beauty, with untouched nature sitting behind the hill. Pack your back and head over to Hunter Vally, located just shy of Sydney, and you'll soon realise you don't have enough time for all the activities. From eating, exploring, wine tasting, relaxing and learning, Hunter Valley offers plenty more! Anyone can find something to do, but all fall in love with Hunter Valley after their first visit, with many people staying to live there.
1. Traditional grape stomping
The noble and long tradition of wine-making in Australia sits at the foundation of Hunter Valley. We've all heard of French wines, but when you explore what sophisticated tastes are available around you, you'll soon change your mind. Hunter Valley proudly makes wines using a traditional method called: "grape stomping", allowing wine aficionados to enjoy the best and premium tastes. Exploring old cellars, hidden family traditions, and unforgettable wines is a perfect weekend adventure. You'll be happier about it, and finding the perfect combination of wines and food is an adventure. One which we'll cover right away!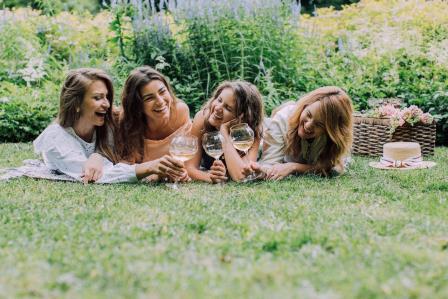 2. Wine and dash!
Visiting Hunter Valley and not grabbing a bite is almost a wasted trip. Gastronomical delights go hand-in-hand with scenic vistas soothing your soul while mouthwatering food pleases your stomach. Hunter Valley food platter consists of anything you can imagine. Steak, poultry, fruits and vegetables, where even the pickiest of eaters will leave will full bellies. When in Rome, do as the Romans do. And when in Hunter Valley, you must pair your wines with your food. It's practically impossible not to have wine with something to bite, and vice versa. Delights of all kinds mix as you spend your weekends exploring the menus.
3. Exciting tour around the Maitland Gaol
At first sight and mention, exploring an abandoned prison does not sound appealing. Should you set aside any prejudice, you'll be treated with a tour around Maitland Gaol. Once a horrifying prison, but now it's turned into a tourist attraction. Australia's history is scattered around similar buildings, and you can get a sobering experience by walking down long blocks and observing what once was.
When you're done and wish to relax and cheer up, we recommend unwinding at some of the quality and best Hunter Valley accommodation, where you can make a home base for your further adventures. Having a place to relax and lay your head while you process all the experiences is important for a weekend adventure. After all, Hunter Valley cannot be seen in a day. Some would even say you can never completely discover all the hidden gems.
4. Discover Morpeth
Speaking about hidden gems, Morpeth is often a forgotten part of Hunter Valley, but equally important. In Morpeth, wines, fudges, cheese, honey and history blend to form a unique sight. Buildings from the eighteen and nineteenth centuries are all around you, as you walk thru the timeline of the region. One smell alone will be enough to pull you in. While you're tasting the finest examples of food Australia has to offer, you'll probably get a history lesson. Ranging from walls, buildings, streets, bridges and museums, you'll find some parts of Australia's history to explore. You can start with Morpeth Heritage Walk and branch out from there.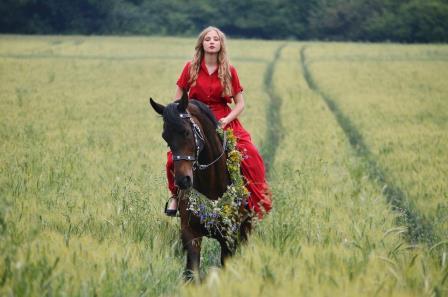 5. Galop through the vineyards!
As the title implies you can get your heart racing while on horseback in Hunter Valley. When you see it for the first time, you'll get the inspiration to start walking and never stop. You'll find a myriad of ways to get around Hunter Valley. From foot, car, bike and above (which we'll talk about soon), nothing is stopping you from exploring the horizon. We recommend horseback riding for the authentic Hunter Valley experience.
Horses are domesticated animals with a long-standing tradition in these parts. Horses played a crucial factor in settling and building Hunter Valley, where today residents pay them respect by offering them the best care. Horse ranches, races and rides are present thought the valley all year. So, giddy up and hit the horizon!
6. Up, up and away!
We've talked about exploring Hunter Valley on foot and travelling its vistas. But to get a different perspective on everything Hunter Valley has to offer, you'll need to sail the clouds. Hot air balloon rides are the most popular method available, combining practical and romantic means of transport. Soaring the skies, slowly ascending and descending, while you watch sunrise or sunset in the distance is something you must experience.
While you're high above, you can plan your Hunter Valley adventure because it will appear before you. Balloon rides are not the end of what you can use above Australia's hidden paradise. Small airplane rides and gliders are also an option, for when you wish to try out something new. But whatever option you choose, we guarantee that the sights of Hunter Valley will remain with you forever.
Australia is ripe with adventure! Wherever you turn, you'll find something worth your time and money. The type of adventure depends on what you are currently looking for. Rest assured that Hunter Valley is perfect for almost anything. Rugged mountains, peaceful meadows, raging rivers and calm skies, all come together to form this piece of green heaven, nestled near Sydney. So, pack your bags, set out and prepare for an unforgettable weekend. Who knows, maybe you'll be the next one to stay and live in Hunter Valley!